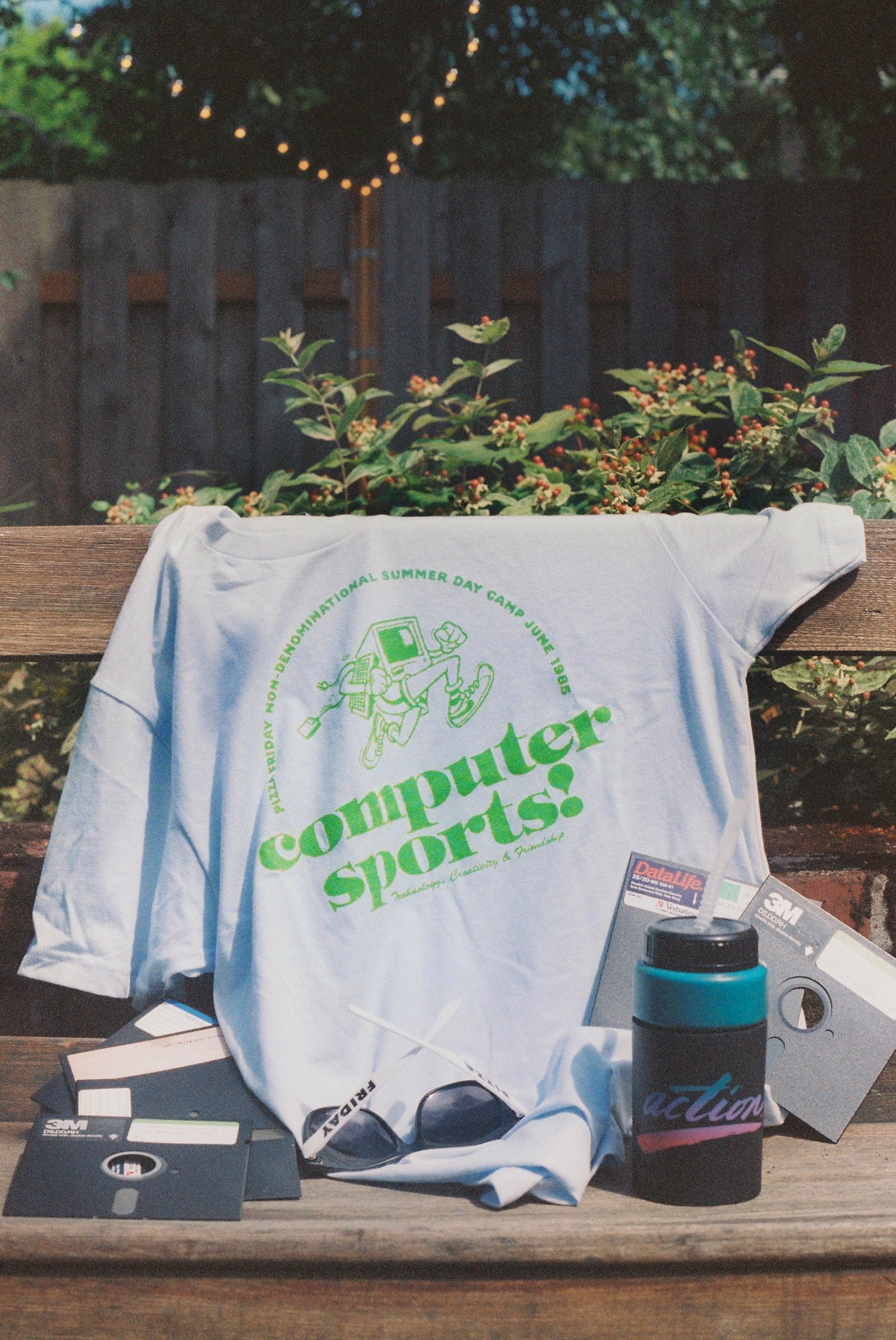 Computer Sports Tee
One Friday in June of 1985 two child prodigies sat down across from each-other at a day camp lunch table and struck up a kinship based upon the day's cafeteria fare. Pizza Friday was born. The Summer months were thereon defined by friendly competition and collaboration for self betterment of body and mind. Computer Sports. Learning and fun, rolled into one.
How could you have missed out on this summer day-camp of a lifetime? It clearly wasn't because the curriculum didn't mesh with your religious doctrine. Think of all the life-long friends you could have made. Think of the cool commemorative t-shirt you could still own and cherish to this day.
That's where we come in.
Impress friends and intimidate foes with this sentimental keepsake signifying your technological know-how and your athletic prowess. This sweet fuckin' graphic is printed in bright ass green on a silky smooth, light blue, 100% cotton torso cover. Show all of those early-adoptin' know-it-alls just who exactly has been in the game since day motherfuckin' one, you guys.
Each shirt ships with a 5.25" floppy disc chockfull of important data. For free.
Pizza Friday Non-Denominational Summer Day Camp - where campers arrive with a dream and leave with a future.