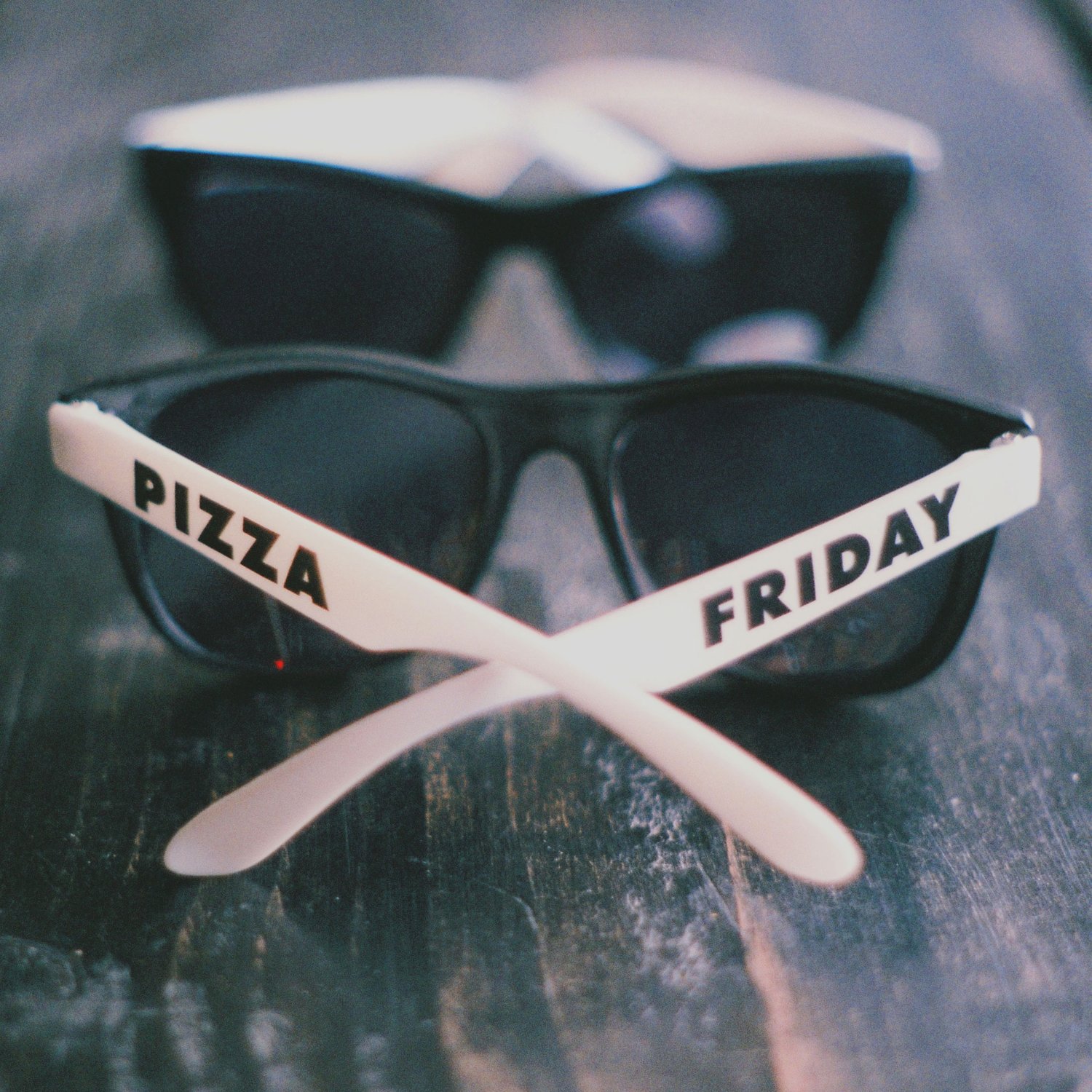 Pizza Friday Eyeball UV Protectors
Black and white rubberized Peeper Shaders. Take care of them lookin-balls in style with this deluxe product brought to you by the brilliant minds at Pizza Friday. One size fits just about everyone I think. And if you scratch em, well that's your own fault. Guess you'll just have to buy another pair.
*Can also be worn on other days of the week besides Friday.