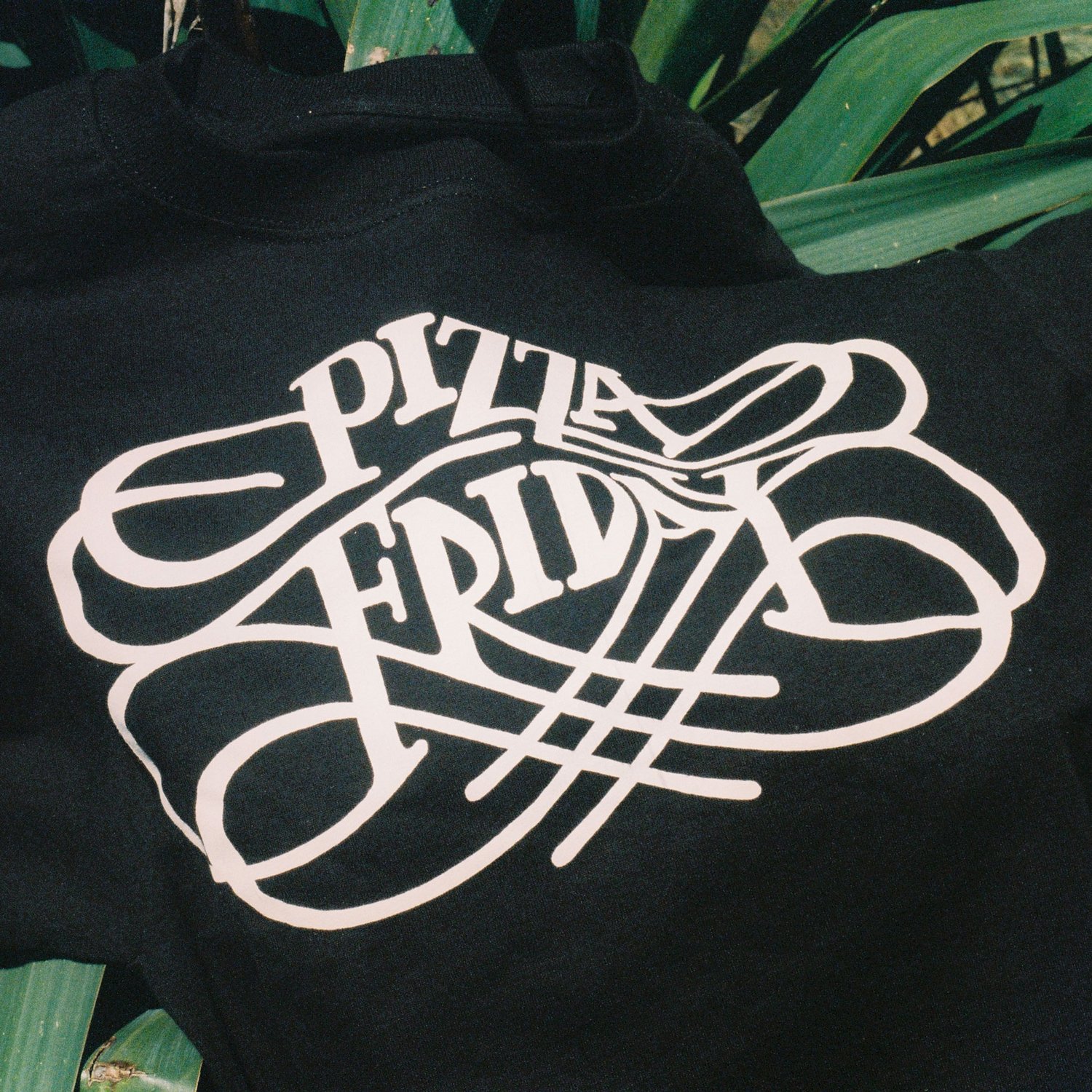 Pizza Friday Team Uniform Tee
When you woke up this morning I'll bet you had no idea today would be the day that you found your new favorite tee shirt. This is the stuff of legend, ladies and gentlemen. Here's how this is probably going to go: You're going to wear this thing until it is threadbare. Then you'll probably either put it in a frame, have a quilt made out of it, or you're going to pass it down to your child as a ceremonial coming-of-age talisman. And on that special day you can pass down your knowledge of Pizza Fridays of Yore.
Discharge printing on a 100% cotton tee, so it's super soft, you guys. Especially after you wash it, if that's something that you do. Very very much limited run. This first small batch is only a run of 20 tees so get 'em while we got 'em.