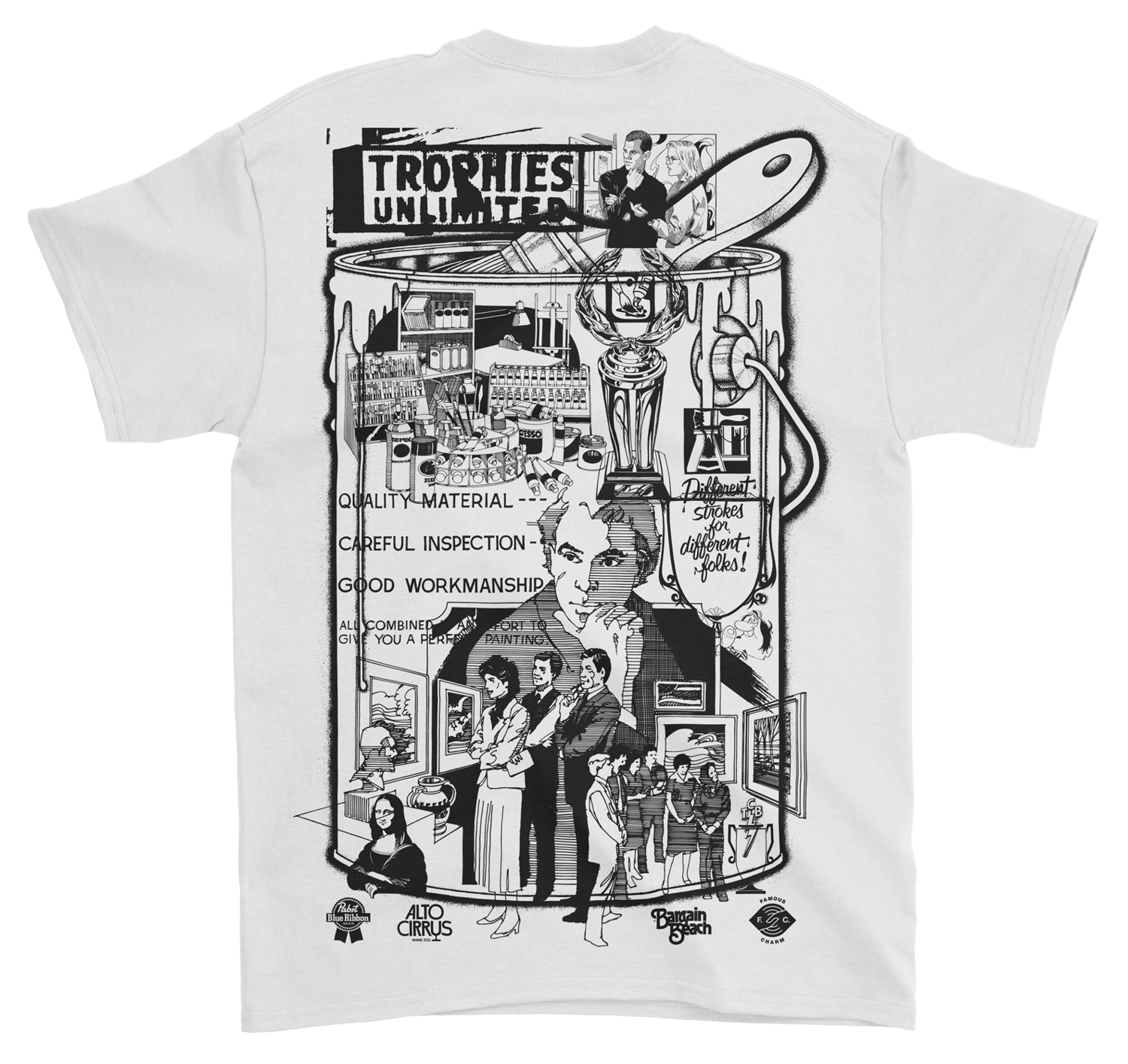 Trophies Unlimited Pocket Tee
T-shirt for Thomas C. Bradley's second solo exhibition, Trophies Unlimited.
Printed on a short sleeve white Hanes Beefy pocket tee
AND on a long sleeve black Gildan pocket tee (with bonus sleeve hit).
Very limited quantity.
$10 of every sale goes to the Regional Arts & Culture Council.
Design by Thomas C. Bradley