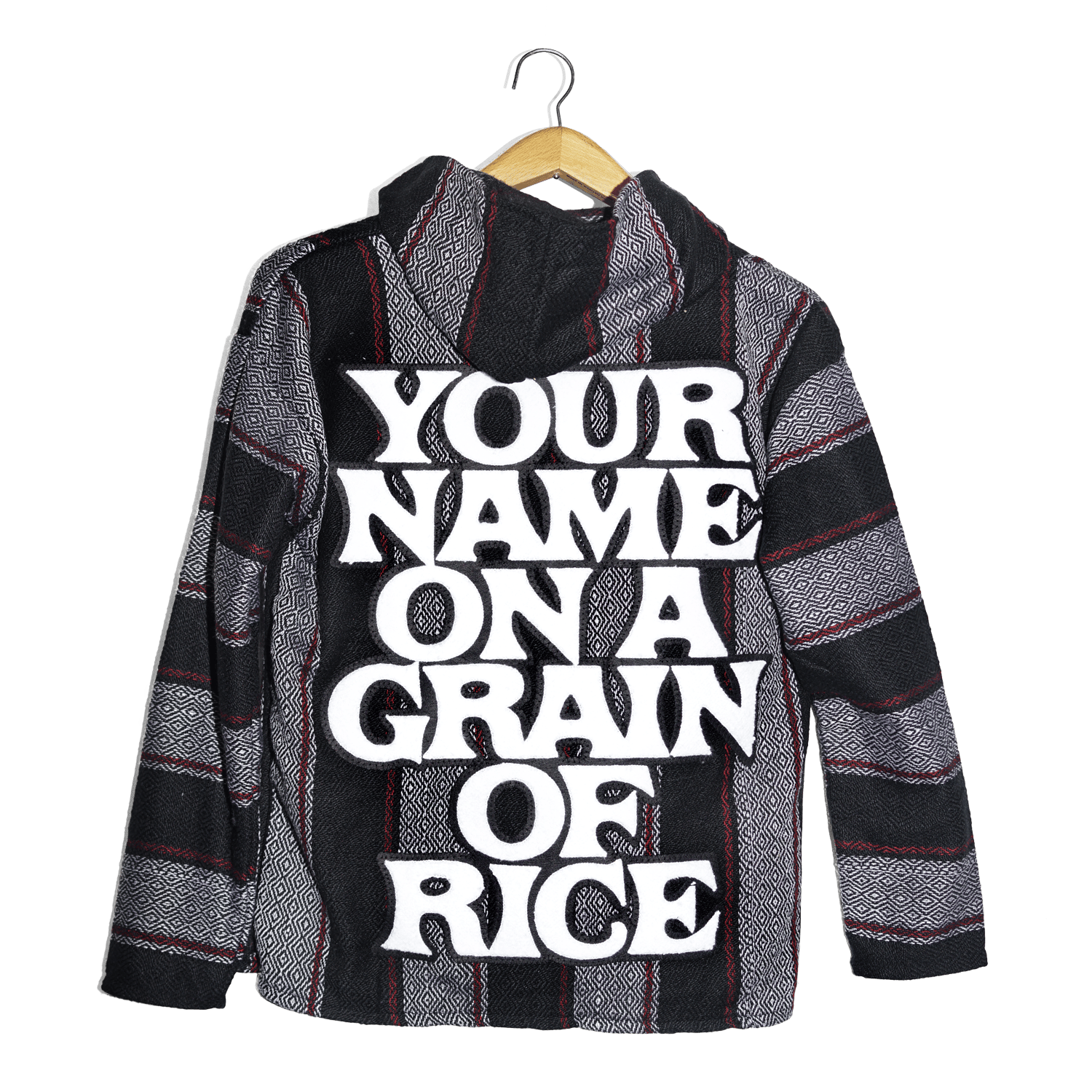 1-of-1 BB Drug Rug SMALL
One of a kind zip-up baja hoodie with oversized chenille patch and embroidery embellishments.
Black, white and red.
Only one piece in size small.
Rough dimensions:
22" Wide (shoulder to shoulder)
24" Tall (front length, shoulder to bottom hem)
50% Polyester, 40% Acrylic, 10% Cotton
$10 of your order goes to the Regional Arts & Culture Council.