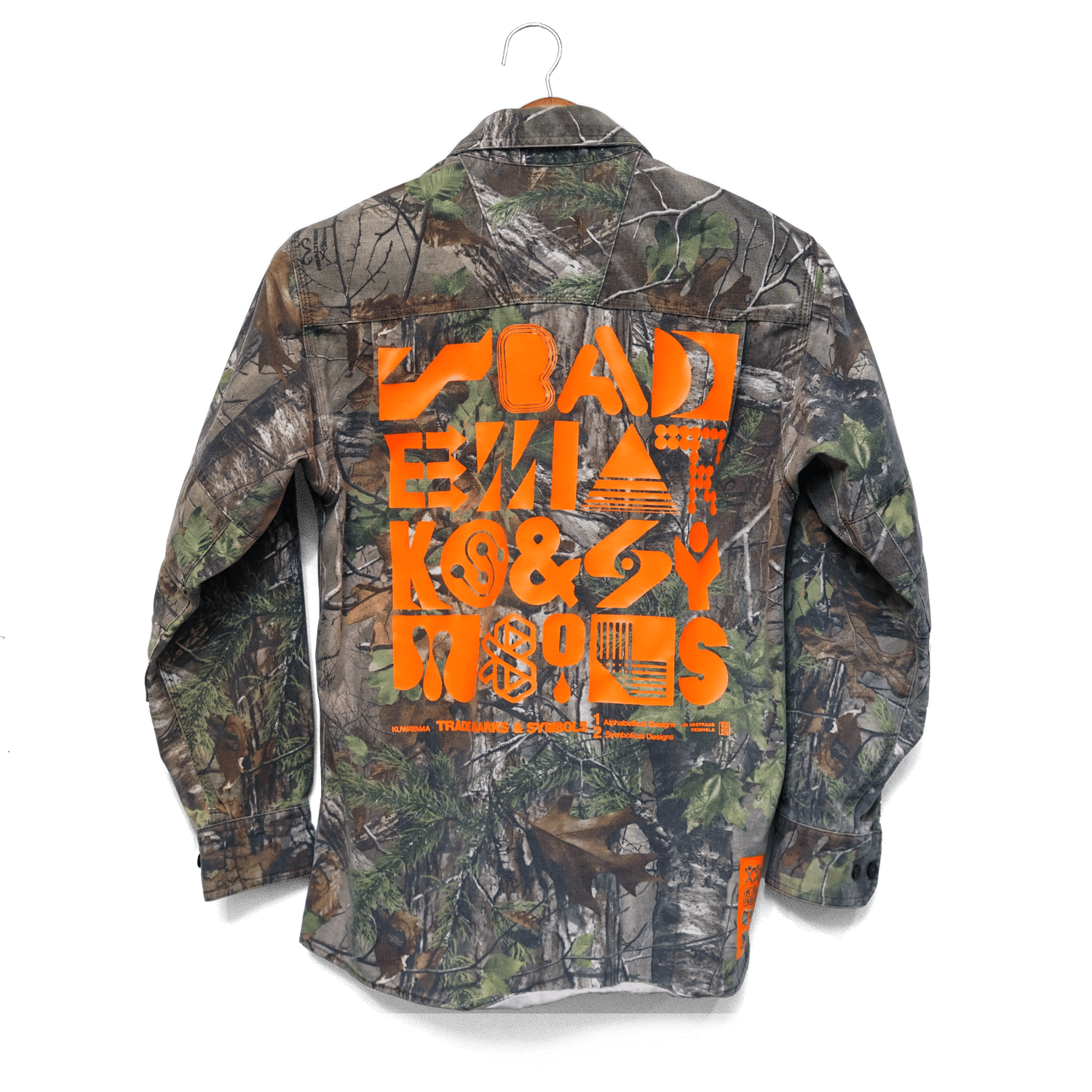 1-of-1 Camo Oxford SMALL
Several florescent orange heat-press embellishments on this one of a kind, reclaimed REALTREE™ camouflage long-sleeve, button-down shirt.
Only one piece in size Small. The piece you see in the pics is the one you will receive.
Boxy, structural fit.
Rough dimensions:
18" Wide (shoulder to shoulder)
26" Tall (front length, shoulder to bottom hem)
40% Polyester, 60% Cotton
Feels like a nice canvas. It's sort of a light-weight jacket almost. This one is quite faded and nicely worn.
$10 of your order goes to the Portland African American Leadership Forum.