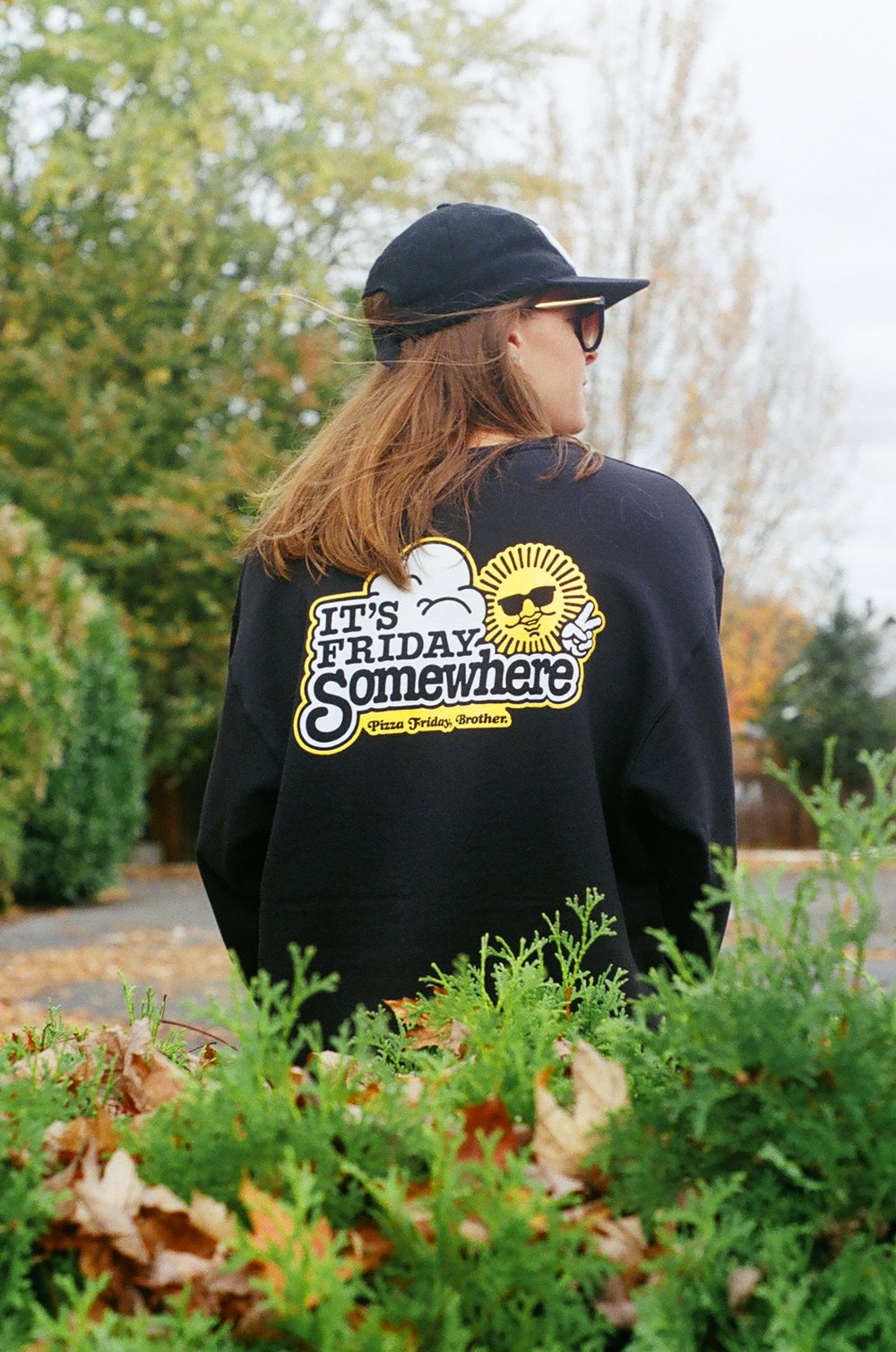 Friday Somewhere Sweatshirt
The finest street-legal leisurewear on the market. It's a sweatshirt, AKA a snacking uniform, a fireside companion, a gravy cuddler, a dry jacuzzi, or sweatpants for your top parts.
Forged from a state of the art blend of both cotton and polyester. It incorporates the classic Friday Somewhere graphic in multicolor plastisol printing techniques on both the front and back of the garment.
Impress onlookers with your knowledge of fashion and comfort. Limited quantities available. If we don't have your size, get a bigger one. If we don't have a bigger one, get one for your little friend. Just get one quick because we only made 25 of them.