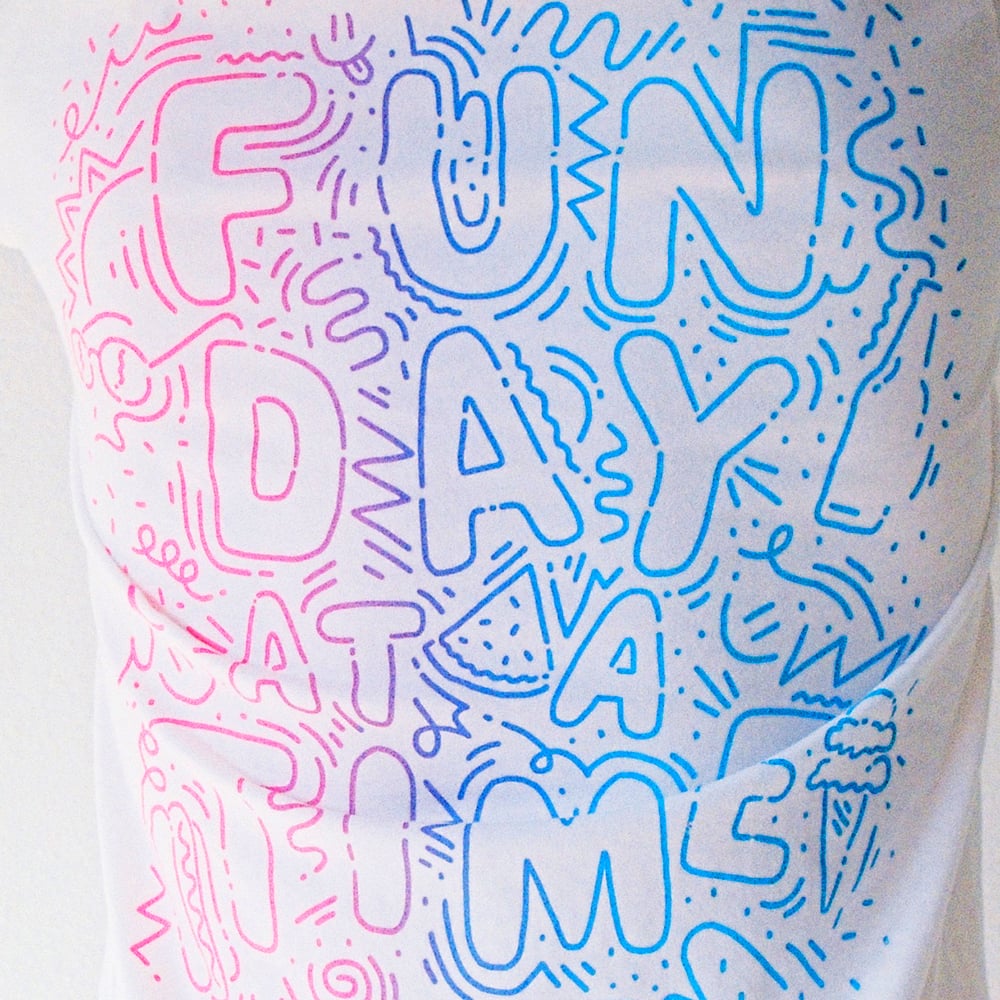 Will Bryant Tee
Fun Day At A Time. Illustrated by the perpetually delightful Will Bryant.
This 20-of-a-kind tee features a state of the art printing technique that uses not only the front of the garment, but also the back. Just another innovation courtesy of your friends at Bargain Beach. Printed on 100% cotton.
Model talent by Fun Day pioneers, Andrew Merlin Sprouse and Joshua Lance Shelton. For talent booking information, murmer a wish into the Willamette breeze on a sunny day over an ice cold Modelo. They'll be there in no time.