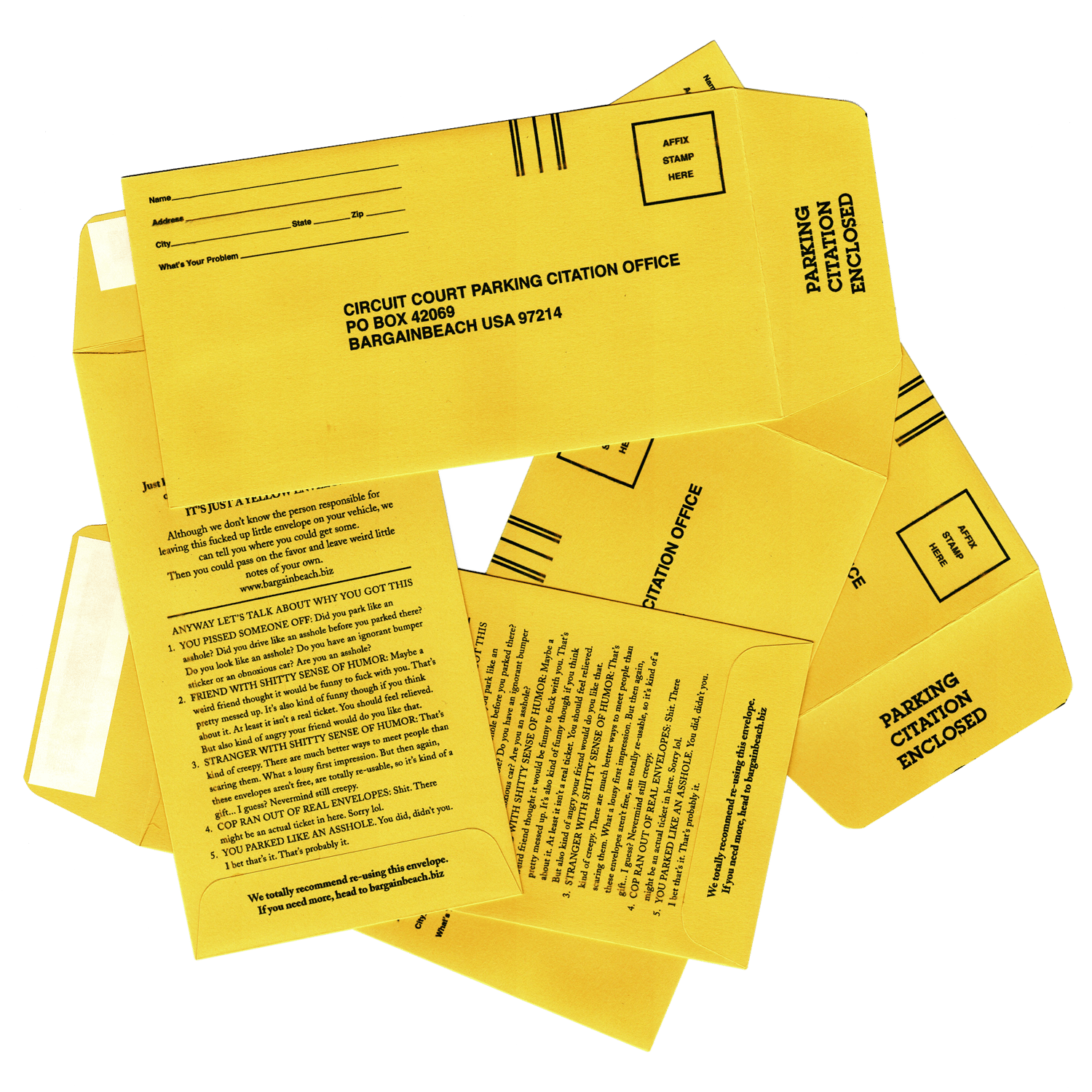 Fake Citation Envelopes
Just because someone hasn't been given a real ticket by someone in a badge doesn't mean they don't deserve a jarring envelope under their windshield wiper.
Leave your own note. Or don't. Sometimes a little yellow envelope is enough.
Designed and printed to precisely match Portland, OR parking citation envelopes in size, color and typography. But honestly they should have the same desired effect just about anywhere.
$1 of every order goes to the Equal Justice Initiative.